Excavator PC100-5 PC120-5 PC120-6 Final Drive Bearing BA220-6 Travel Bearing
Excavator PC100-5 PC120-5 PC120-6 Final Drive Bearing BA220-6 Travel Bearing
26.0 USD
Min. Order:
1 Piece/Pieces
Payment Terms:
L/C, T/T, WU
Place of Origin:
Shanghai, China (Mainland)
Means of Transport:
Ocean, Air, Land
Production Capacity:
2000pcs/month
Packing:
Standard package or as...
Part Name:
Travel Bearing
Product Description
Application:
Excavator Final Drive
Excavator PC120-5 PC120-6 Final Drive Bearing BA220-6 Travel Bearing

Main Products:
Type: Travel Bearing, Tapered Roller Bearing, Spherical Roller Bearing, Needle Roller Bearing, Cylindrical Roller Bearing, Deep Groove Ball Bearing, Chain Wheel Bearing, Master Roller Bearing, Thrust Ball Bearing, ect.

Catagory: Travel reducer bearing, Swing Reducer Bearing, Swing&Travel Motor Bearing, Hydraulic Pump Bearing, Gear Pump Bearing,ect.

Application: Excavator, Forklift Truck, Bulldozer, ect.
Specification

Structure
Travel Bearing

Type

Ball
Bearing No.
BA220-6
Precision Rating
P0, P6, P5, P4
Seals Type
Open
Number of Row
Singal
Hardness
59-63HRC
Material
Bearing Steel (GCR15)
Cage/Retainer
Steel
Brand
OEM or as Required
Package Details
Carton, Wooden Case, or as Required
Application
Swing/Travel Reducer in Excavator, Bulldozer
SQT VS Other Suppliers

SQT Products:
Other Suppliers':
1. Good Finish
1. Bad Finish
2. Pure Bronze
2. Rough Bronze
3. Good Quality Material
3. Bad Quality Material
4. Smooth Surface
4. Rough Surface
Packing picture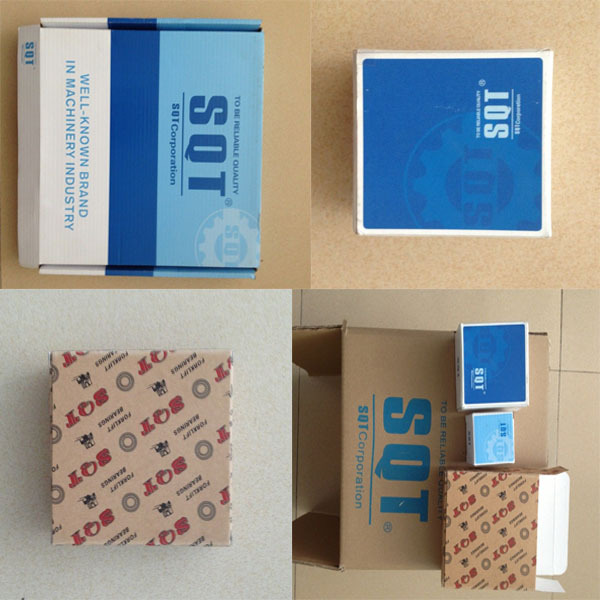 Warehouse show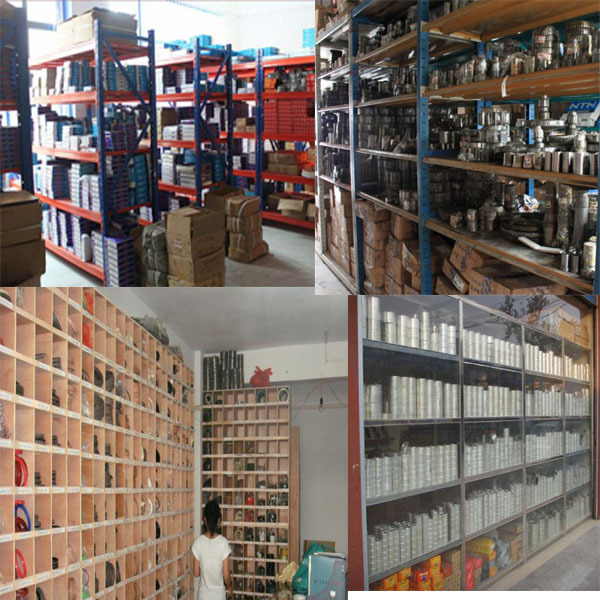 Related Products list

180BA-2256S
BA135-6
BA300-5WSA
LL639249/10
184BA-2251
BA160-432348
BA340-1
LL641149/10
200BA27V-2
BA180-4BWSA
BA345-1SA
LM739749/10
210BA27V-2
BA200-10
BA4531
M348449/10
230BA30-2
BA200-6A
BD130-1
MC6034
240BA32S1
BA205-1
BD130-16A
R196Z-4SA
245BA35
BA220-6SA
BD130-2
SF2812VPX1
260BA-35S2
BA222-1WSA
BD135-6
SF3227PX1
180BN19-BTB7936
BA222-5WSA
BD140-1
SF3235(3227)
310BN42-2
BA230-2
BD155-6
SF3607TVPX1
340-1
BA230-7ASA
BD165-6A(3321)
SF4007PX1(BA200-7)
4T-735449V1
BA240-3AR
BD185-6A
SF4019PX1
AC423040-1
BA240-5AR
BN220-1
SF4411
AC4629
BA246-1SA
BN230-3A
SF4444PX1
AC4631
BA246-2SA
BN230-7
SF4454PX1
AC4632
BA250-4A(HT1529)
CR2256
SF4615PX1
AC463240
BA260-3A
CR-4411PX2U6
SF4630PX1
AC4831PX1
BA260-4A
CR6016PX1
SF4815VPX1
AC5033
BA270-3SA
HS05154
SF4826PX1
AC523438-1
BA280-2SA
HS05383
SF4831PX1
AC5836
BA289-1A
JM738249/10
SF4852PX1
AC6015
BA290-3A
L540049/10
SF4860PX1
AC6037-1S
BA300-1WSA
L853049/10
SF5235VPS1(816414)
BA120-16A
BA300-4WSA
LL225749/10
SF6015PX1

Warranty
1. Warranty Period:
Supply 3 months warranty for the products from the date of arrival. Customer shall check the items according to the order list after arrival.Contact with us and offer any possible datas of the problem items.
3. You need to pay for the replacement charge for following condition:
* Wrong Order from customer.
* Any force majeure causes the damage .
* Error installation.
* The parts work overtime and overload.
* Lost by any condition.
* Human element destroyed.
* Corrode with rust during stock and running.
* Warranty Expired.
4. Others
These kinds of products are very easy to be rust away, please wrap and store them well.
---
---